When I was younger, I played soccer. It was one of my most favorite activities to participate in. They called me "The Animal," well actually, my dad coined that name for me.
But it was true, I was fearless on the field. I was mainly the goalie and played defense. When a player from the other team was coming towards me, I didn't back away- I charged right at them without hesitation.
My life has been similar. I was faced with an opponent, a different kind of opponent. I guess one could say that has been my child's rare disease. But I haven't backed down or turned my back. We, as a family, we have faced it head on.
But the power of soccer is that it is an active sport that can also be a mind game…where will the opponent turn? Will they use some type of fancy footwork to trip me up?
One thing that definitely has me tripped up was a bag of clothes from a friend that was passed down to Hailey. As I went through the clothing, a pair of beautiful, barely used, soccer cleats appeared.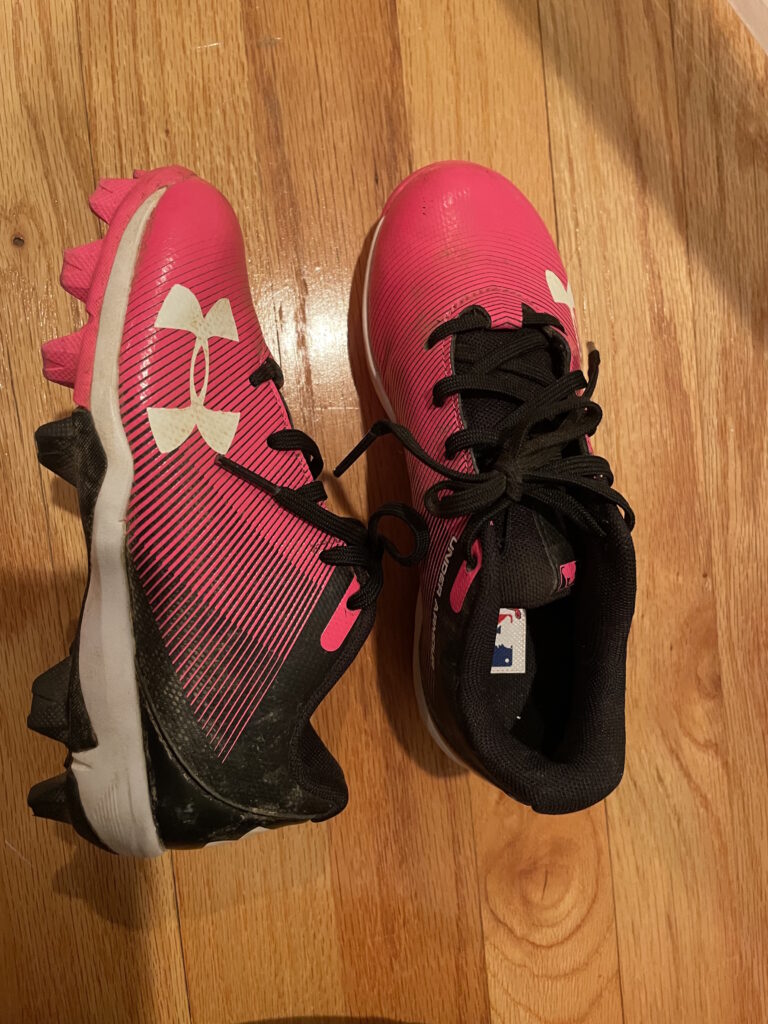 I was brought right back onto the field. The cushy grass beneath my feet, the autumn breeze gently sweeping my face, and the sun shining down on the goal post. The adrenaline I felt when a soccer ball was making its way down the field, rushed back to me.
But as quickly as I was transported to a time in childhood when I felt free, happy, and excited, I was just as quickly jolted back into the present.
These beautiful soccer cleats, black and pink with white accents, were meant for Hailey to wear one day. But would she?
I found myself deep in thought for what felt like hours. I touched the lacing, and felt a flurry of sadness trickle down my entire body. I wondered if I should pass them on to someone else. And then, I felt instant regret for letting that thought enter my mind- I refuse to put limitations on her ability or future.
Will she wear these soccer cleats? Will she feel the rush of joy and anticipation before a soccer game?
In the end, I chose to hold on to those cleats. Maybe because, in the deepest part of my heart, I know that she will be rolling on her soccer socks up her calves, lacing up those shoelaces, and running on to the field to join her friends in her first game- in those very special soccer cleats.
Only time will tell.