We are approaching a year since Hailey's diagnosis. October will mark the month in which we received information about this crazy, unknown, completely rare syndrome. A tremendous amount of things have changed and we feel empowered by what we have learned and the community that has developed.
For one thing, I have certainly changed.
Today was my first day back to school for professional development. After over a year and a half of being in a global pandemic, this seems to be the new normal. We are still masked, but I feel as though part of my own "mask" has been removed.
I thought that I would absolutely cringe when someone asked how my kids were. It goes back to the same thing- for those that do not know, do I tell them about Hailey? It isn't an easy quick conversation. But, why not?
I found myself throughout the day, talking to several coworkers about our life.
It was a seamless transition- they asked how Hailey was and I said well… and there I went. I talked all about her therapies, her progress, the scientific advancements, and the love and admiration I have for all of the hard work she puts into her daily routine. What I mostly talked about though, was her infectious smile and adorable giggle.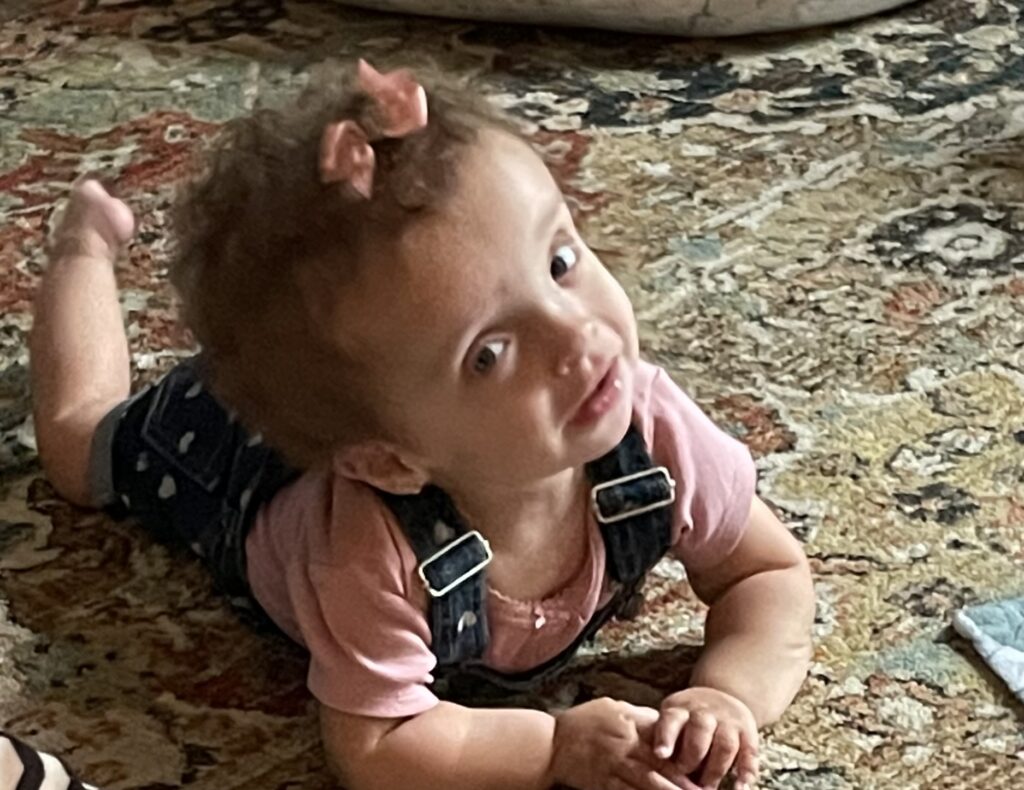 But the difference was- there were no tears. I did not feel the same way I did even months ago when I talked about it. Instead, I felt pride. So proud of my baby and the things that she is doing.
Empowered by my advocacy.
I felt empowered to tell my story; Hailey's story, Noah's story, Andrew's story…OUR story.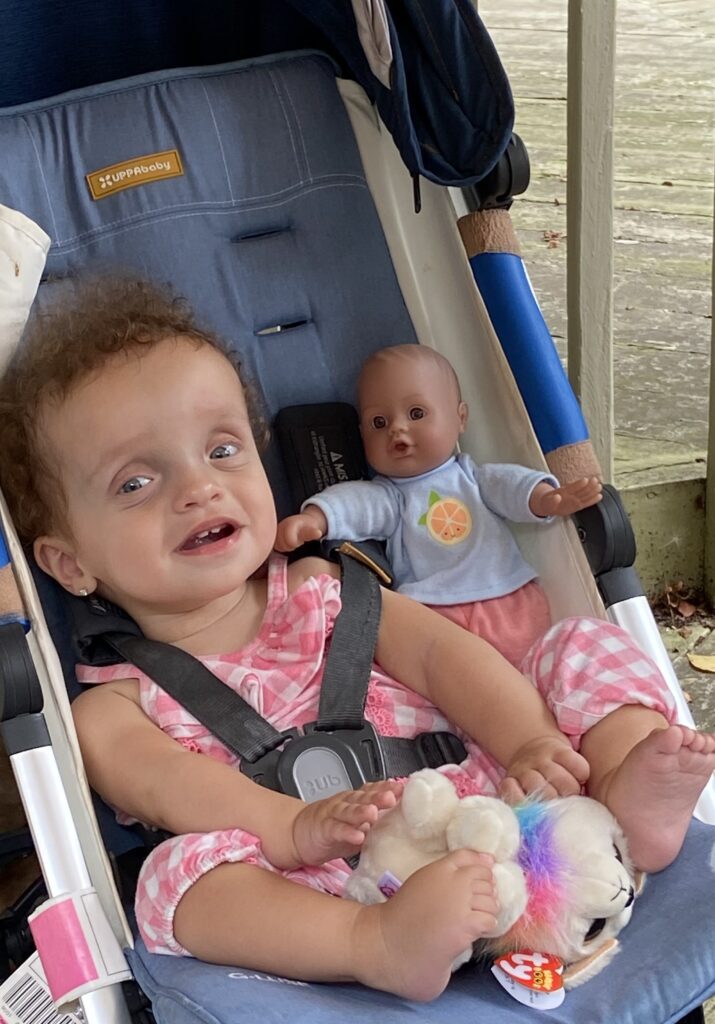 If you want to hear more about Hailey's story, please follow us on Instagram @MamaBearforRare